Transform Your Skin with The Latest in Medical Aesthetics
We get it. You want results and you want to see clear progression. You also want to be guided through your wellbeing journey. At Oakville Medical Aesthetics, we offer state of-the-art treatments as well as the in depth knowledge to design a wellness strategy that fits your lifestyle.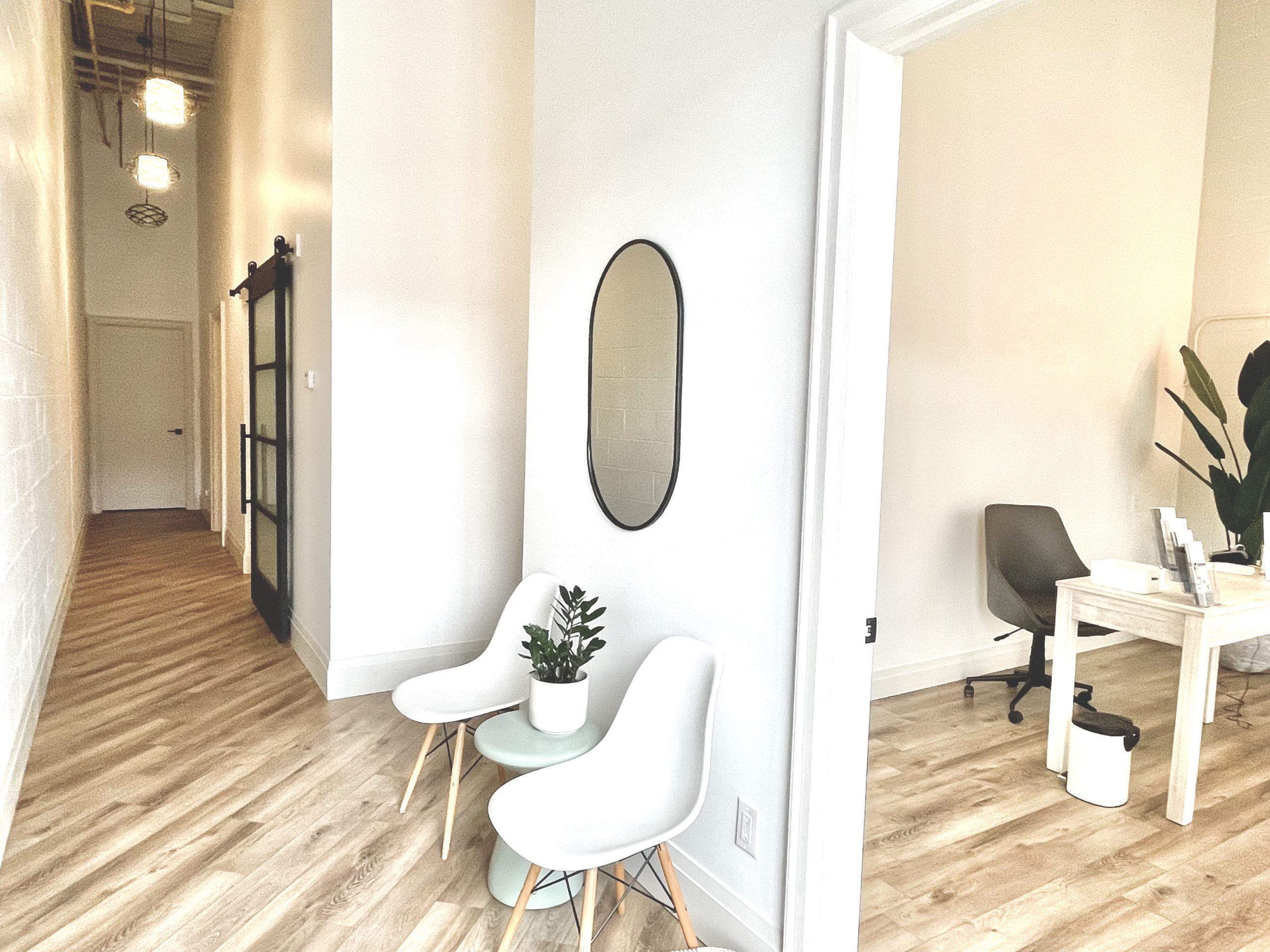 Double Chin
A double chin, also known as submental fat, is a common occurrence that
happens when a layer of fat forms below your chin. A double chin is often associated
with weight gain, but you don't have to have excess weight to have one. Genetics or looser skin
resulting from aging may also cause a double chin. We offer non-invasive treatment to
permanently reduce submental fat while tightening the skin with no downtime and no pain.
Read about the Evoke treatment below to learn more. Treatments: Evoke
Treatments:
JOWLS / UNDEFINED JAWLINE
The term jowls is often used to describe sagging skin below
your chin or jawline. Almost everyone develops jowls as they age due to a variety of factors. We
offer a wide variety of treatments minimize jowls and give you a more defined jawline. Our
expert practitioners can determine which treatment best suits your needs during a
complimentary consultation and get you on your way to feeling your best.
Treatments:
SMILE LINES/NASOLABIAL FOLDS
Nasolabial folds are a normal part of human anatomy. As people age, however, these folds can become deeper and may also sag. Some people also develop lines next to the nasolabial folds. Others develop lines that extend down to the chin, which are sometimes referred to as marionette lines. Nasolabial folds become more noticeable due to a variety of factors, including sun exposure, loss of collagen and loss of fat. Schedule a complimentary consultation to design a treatment plan suited to your unique concerns.
Treatments:
– Stem Cell Microchanneling
Eyebrows
Sparse or uneven eyebrows can have several causes. Overplucking or tweezing
your eyebrows can damage your hair follicles and lead to poor hair regrowth. Other causes of
sparse eyebrows include nutritional deficiency, thyroid disease and genetic factors.
Treatments:

ROSACEA / REDNESS / FACIAL VEINS
Facial redness is a common problem. There are various conditions that create facial redness like rosacea and broken blood vessels, but the underlying cause of most facial redness is connected to vascular conditions. During your consultation, your provider will examine your skin and let you know what treatments are available to help reduce the appearance of your facial redness.
Treatments:
SUN DAMAGE / BROWN SPOTS/MELASMA
If you have dark spots on your skin, it can be hard to tell if it's hyperpigmentation or melasma, as both are extremely common. While they are two different conditions, they can look and act alike, and they are both caused by similar things.
Here, the experts at Oakville Medical Aesthetics can take a closer look at the similarities and differences of hyperpigmentation vs. melasma to help you distinguish the two and create a
treatment plan to achieve a more even complexion.
Treatments:
– Stem Cell Microchanneling
Skin Laxity
Skin laxity or the loss of skin elasticity can be tied to a number of aging
symptoms. Wrinkles, deep lines, sagging skin and lost volume all have something to do with
skin laxity. Fortunately, skin laxity can be treated. At Oakville Medical Aesthetics, we recognize
the issue of skin laxity and how it impacts your appearance. Combining our years of experience
and training with the world's most advanced skin rejuvenating technologies allows us to
address a wide range of aging symptoms and tackle the issue of skin laxity and its impact on
your appearance.
Treatments:
– Stem Cell Microchanneling
Acne & large pores
Acne is a skin condition that occurs when your hair follicles become plugged with oil and dead skin cells. It causes whiteheads, blackheads or pimples. Acne is most common among teenagers, though it affects people of all ages. Enlarged pores can be caused by skin oil, elasticity, hair thickness, aging, sun damage, and genetics. Hormones trigger the sebaceous glands, causing them to secrete more oil, which can make pores larger. To minimize pores and achieve clearer skin, we offer a range of treatments to combat the causes of acne
and enlarged pores.
Treatments:
– Stem Cell Microchanneling
Scars
Scars form as part of the body's healing process. Your body builds tissue to repair
damaged skin and close gaps due to an injury. Scars come in all shapes and sizes. They can
result from accidents, burns, surgery, acne and illness. Over time, most scars fade away. We
offer several treatments which can make scars less noticeable.
Treatments:
– Stem Cell Microchanneling
Fine Lines & Wrinkles
The lines and wrinkles that we develop depend on several factors
including genes and lifestyle. Wrinkles, a natural part of aging, are most prominent on sun-
exposed skin, such as the face, neck, hands and forearms. Although genetics mainly determine
skin structure and texture, sun exposure is a major cause of wrinkles, especially for people with
light skin. Pollutants and smoking also contribute to wrinkling. If your wrinkles bother you, you
have more options than ever to help smooth them or make them less visible.
Treatments:
– Stem Cell Microchanneling
Dull Skin
Dull skin is often uneven in tone or texture, and so reflects light less evenly. The
key to healthy, glowy, and bouncy-looking skin is a combination of exfoliation and hydration. To
give your skin a radiant glow, schedule a consultation with Bethany to discuss treatment
options best suited to your unique needs.
Treatments:

UNWANTED BODY AND FACIAL HAIR
If you're not happy with shaving, tweezing, or waxing to remove unwanted hair, laser hair removal may be an option worth considering. Laser hair removal is one of the most common cosmetic procedures. It beams highly concentrated light into hair follicles. Pigment in the follicles absorb the light. That destroys the hair and prevents
regrowth. Both men and women can enjoy freedom from unwanted hair with laser hair removal. However, choosing a trained professional to do your treatments is important as lasers can cause burns and permanent scarring if done by someone not qualified to carry out these procedures. Our nurses and technicians are highly trained with over 15 years of laser
experience.
Treatments:
– Diolaze Laser Hair Removal
Hair Loss
Hair loss can affect just your scalp or your entire body, and it can be temporary or
permanent. It can be the result of heredity, hormonal changes, medical conditions or a normal part of aging. Anyone can lose hair on their head, but it's more common in men. Schedule a complimentary consultation to discuss the cause of your hair loss and treatment options.
Treatments:
– Stem Cell Microchanneling
NECK, CHEST & HANDS
Your neck, chest and hands receive the same environmental exposure as your face. So whatever care you honour your face with, the same attention should also be
extended to these areas. The delicate tissue on the neck and chest requires a considerate approach, and our practitioners have a full spectrum of treatment methods to assist in maximizing neck, chest and hand rejuvenation.
Treatments:
– Stem Cell Microchanneling
CELLULITE / STUBBORN FAT
Within your body are two types of fat – visceral fat and subcutaneous fat. Visceral fat is the fat that surrounds your organs. This type of fat can build up under the muscles in your abdomen and increase the size of your waistline. Subcutaneous fat is found in layers just beneath the surface of your skin. This type of fat pads your muscles and
bones. It also provides insulation for your body to help to regulate your internal temperature. Cellulite develops from the interaction of fat and connective tissue below the surface of your skin, especially around your buttocks, thighs, and hips and has a dimpled appearance. Anyone can have cellulite. As you get older and your skin thins out, you're more likely to have
noticeable cellulite. The amount and type of fat cells you have depends on your genetic
background and your lifestyle. If you're unhappy with how you look because of excess fat deposits or noticeable cellulite, schedule a body-contouring consultation to discuss your individual treatment plan.
Treatments:

At Oakville Medical Aesthetics, we offer a wide range of wellness treatments to
help you achieve your health goals. With a focus on treatment options that will help you feel your best, you can enjoy and embrace the aging process feeling youthful and revitalized. To take a holistic approach to aging and wellness, book a visit with us and let our team guide you in choosing treatments for your unique needs.
Treatments:
IV Vitamin Drips, Supplements, Nutritional Coaching, B12 shots.

In today's competitive world, it has never been more essential to look and feel your best. If you're a man and wondering about what aesthetic treatments can do for you, you're not alone. Recent studies show more men are interested in learning about medical aesthetics. Because men and women differ biologically and behaviorally, it's crucial to visit a provider who understands your specific needs and concerns.
Male aesthetic treatments may give you some of the following benefits:
Less acne
 Better muscle definition
Less body or facial hair
Reduction in ingrown hair
 Healthier, younger-looking skin
 Fewer wrinkles and fine lines
Tighter skin and more even color
 Reduced appearance of scarring
Your treatment plan is personalized to meet your unique goals. Once your provider at Oakville Medical Aesthetics understands what you hope to gain from aesthetic treatments, they create a treatment plan that delivers the results you need.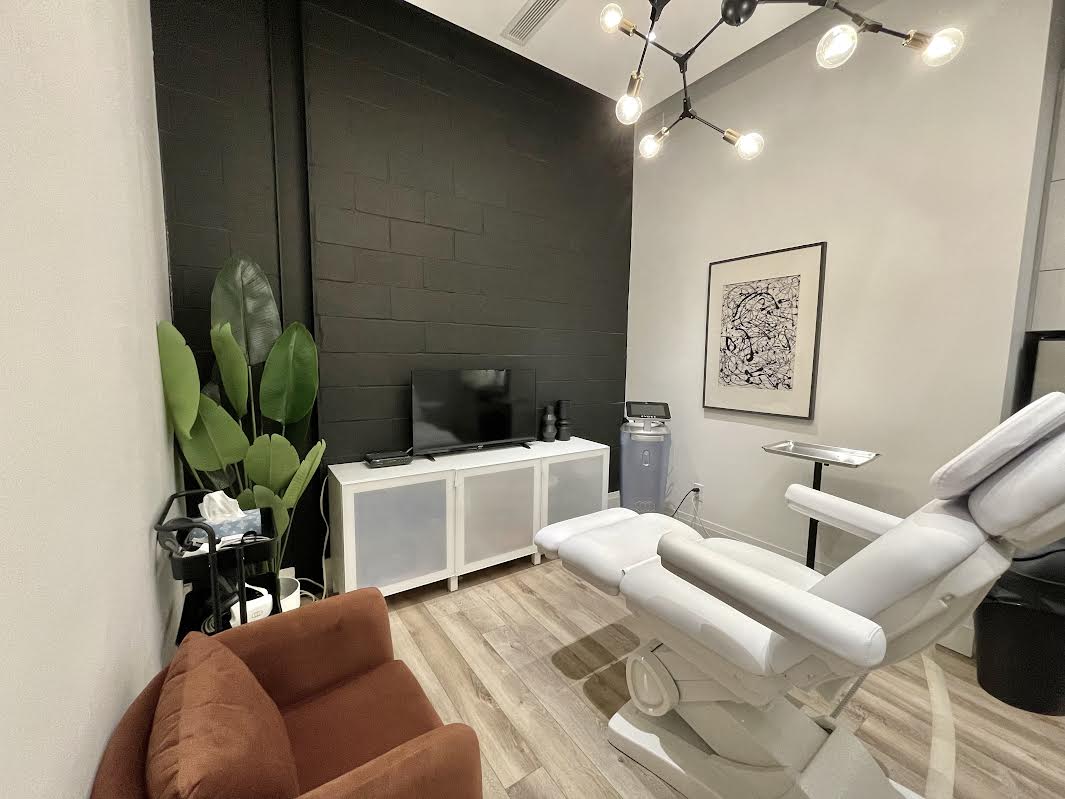 Book a Consultation
Our unique and extensive consultation process is at the core of our success. The time and care we take in our diagnostic assessment, the concerns and characteristics we record, and our systematic evaluation of every single client's needs are second to none. By fully considering your lifestyle and your genetics can we devise a strategy to achieve optimum results; now, and for the future.